Hello! Welcome to Part Three of my 2014 recap! You can view
Part 1
and
Part 2
if you're feeling really adventurous and interested in some light reading.
September
-
We went
camping
with some friends and broke out Blake's tent.
- I did a lot of crafting. I started personalizing our apartment and made my mom a
running bib and medal holder
- Celebrated our 6 month wedding anniversary!
- Went to the beach some more. I mean would you really expect anything else living in Florida??
- We took a trip up to Alabama for the
Alabama vs. Florida
game and went to Sam Hunt/Chase Rice concert the night before
- Had my first
girls night
since I moved here! I don't know who was more excited: Me for finally making friends or Blake for getting out of the apartment.
- I made my first homemade meal!
BBQ Chicken Pizza.
October
- I made my
first burlap wreath
! It was more-so for Blake so it was Alabama themed
kitchen
. Really I painted three wooden letters and stuck them on the wall but hey, it turned out super cute
Ft. Benning
come up for the
weekend
. We thought only two of them we're coming. Oh, no. There were
FIVE
of them!! Oy.
queso dip
that is so easy I could probably make it with my eyes closed.
- Went to Freeman, MO (Blake's hometown)
alot
,
alot
,
alot
. Well for a whole week really. It was pretty exciting because I finally got to witness actual fall weather and trees changing colors. Definitely took advantage of it on the ol' gram.
Creamy Tomato Tortellini
November
-Tried my ways with
Chili and Cornbread
and it lasted us for an entire week. It was delicious so I really can't complain
- Started doing book reviews:
Gone Girl
,
If I Stay
,
We Were Liars
, and
Uglies
- Learned how to
stay motivated
from my fellow spouses and shared it with all of you :)
- Premiered mine and Laura's link-up
#HashtagHumpDay
! Btw, you should join us tomorrow.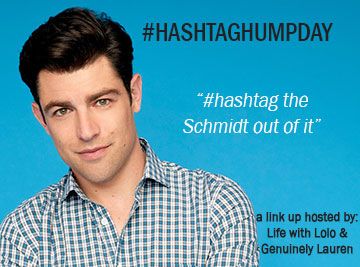 - Blake and I celebrated our first Thanksgiving together with all of our friends down here
December
2014 was definitely a great year for me! I can't wait to see what 2015 will hold for my new family. I'll be sharing my goals next week :)