Guess what day it is???
Close. But, not really.
On a completely unrelated note you should join
Laura
and I for our super awesome link up #HashtagHumpDay this Wednesday! And every Wednesday after that.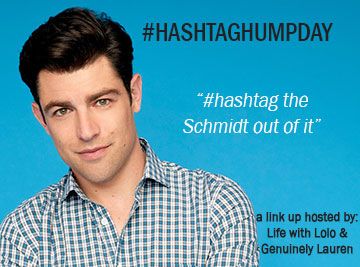 And while you're at it - hop on over to
her page
and show her some love.
Today I start my first job! Whoop, whoop!! Although it's only temporary for 9 months but it's still full time which equals full time monies. Which is always a good thing, if you ask me.
So, back to wearing real clothes and getting out of my workout/yoga pants. I should probably go shopping for said real clothes.
That's all I have to say about that
Happy Monday!