Hey girl hey!
Let's skip the whole of how much I love being off in the middle of the week and get right into the link-up, shall we??
It's #HashtagHumpDay and I'm joined by my fave gal pal and blogger in crime
Laura
- give her some love why don't you! She's out gallivanting in Vegas right now, even though it might be for work I'm still jealous.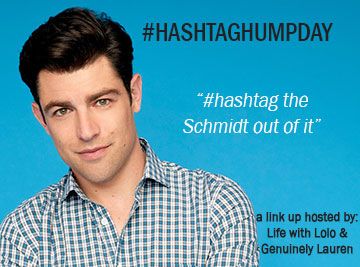 Lets call these rules the 'skinny' because rules sounds way too formal and this is anything but:
- Talk about whatever you like! Just as long as you ad a #hashtag at the end of it because it's #fun
- Link your post up here or with my gal pal
Laura
so we can read all about your life and thoughts #takenoprisoners
- Comment on at least one other post and make friends because that's the point of linkup right? #letsbefriends
- Share it on social media and add #hashtaghumpday #allofthesocialmedia
- Have fun! #hashtageverything
You guys, the fun has finally arrived! What you have been waiting all year for! Okay, that might be a little exaggerated - or is it??
My BBF (best blogging friend, duh) Laura and I are offering you the best gift ever for sticking it out with us all year - $20 Starbucks gift card!
Just in time for the holidays, too! That can get you like 4 grande Chesnut Praline Lattes in our beloved holiday red cups. Also, if you register it, you'll get some bonus stars too thrown your way thanks to Starbucks 12 days of bonus stars #givemeallthestars #yourewelcome
Isnt' she a pretty site? And you could have them too! Enter in below and see if you'll get to splurge a little on yourself this holiday season. Or gift it to someone else, but really keep it for yourself :)