Hey girl hey!
It is the last #HashtagHumpday of 2015! Not like it's a big deal or anything - just another day :) but thanks for stopping by and linking up with my partner in crime
Laura
! Y'all are a real peach :)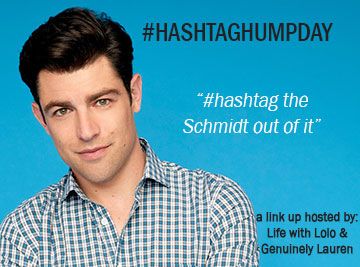 Lets call these rules the 'skinny' because rules sounds way too formal and this is anything but:
- Talk about whatever you like! Just as long as you ad a #hashtag at the end of it because it's #fun
- Link your post up here or with my gal pal
Laura
so we can read all about your life and thoughts #takenoprisoners
- Comment on at least one other post and make friends because that's the point of linkup right? #letsbefriends
- Share it on social media and add #hashtaghumpday #allofthesocialmedia
- Have fun! #hashtageverything
I'm going to make this short and sweet for y'all. Mostly because I'm late to the party and I have zero motivation and creativity level right now. I really wish I had tomorrow and New Years Day off, but people need rooms to stay in right!