Hey girl hey!
It's #HashtagHumpday! You know the drill - drop your link below and visit my favorite gal pal/blogger in crime
Laura
while you're at it. Y'all are a real peach :)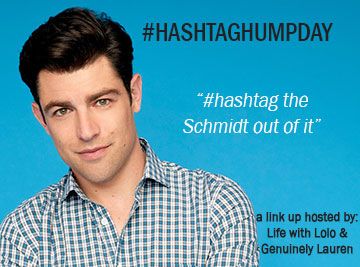 Lets call these rules the 'skinny' because rules sounds way too formal and this is anything but:
- Talk about whatever you like! Just as long as you ad a #hashtag at the end of it because it's #fun
- Link your post up here or with my gal pal
Laura
so we can read all about your life and thoughts #takenoprisoners
- Comment on at least one other post and make friends because that's the point of linkup right? #letsbefriends
- Share it on social media and add #hashtaghumpday #allofthesocialmedia
- Have fun! #hashtageverything
If y'all saw the news yesterday on
Instaram
...
YES! We are growing to 3! Or 6, if you count my 3 toddler aged dogs. #babymakesus6 #babyMullikin

I would love to do bumpdates just because I think they're fun and I've always wanted to do those posts that you see all on Pinterest and what not. I don't care if they're not the most popular - but this is my first so I want to document everything.

Is this the best time with Blake leaving soon? Not really. But timing is never actually ideal. Especially we just had one of our dogs break their leg 2 weeks ago. But we couldn't be more thrilled. The more and more we think about it, the more we get excited about our family growing.